Can Grout Be Replaced?
August 29, 2023
Grout is the material that fills in tile joints. Many times you will find that grout is cement-based, which can lead to many problems.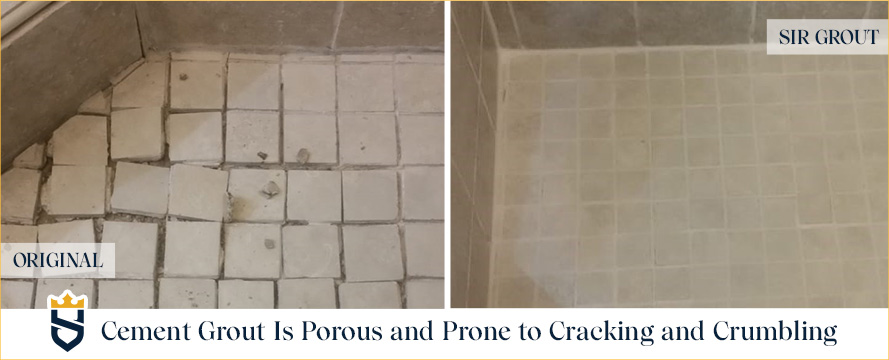 Cement is porous, which allows moisture and other substances to penetrate it. This can cause staining and even more serious issues such as black mold.
Epoxy grout is a better product and doesn't have the same issues that cement-based products do. In cases where cement-based grout products have been used or when the grout is very old, it becomes necessary to replace the grout.
Can grout be replaced? Yes. If you know what you're doing, you can replace the grout on your own, but if you have any doubts about your ability, replacing grout is better left in the hands of professionals.
When to Replace Grout
The first step to replacing or re-grouting old grout is to determine if it needs to be replaced. This is usually easy to do.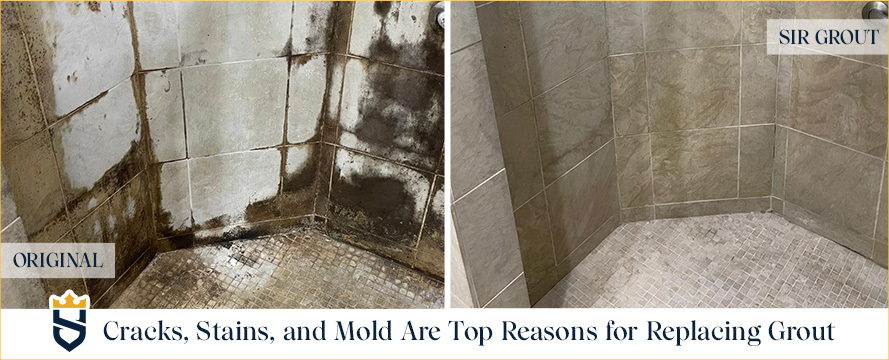 Cracks, staining, and black mold are the top reasons why you need to replace your old grout. Wear and tear from age, crumbling, and discoloration are also signs the grout needs to be replaced as well.
Once you've determined your grout needs to be replaced, you'll need to decide if it's a job you want to handle on your own or if you want to leave it to professionals. If you have the slightest doubt about doing the job yourself, professional hard surface restoration is the best way to go.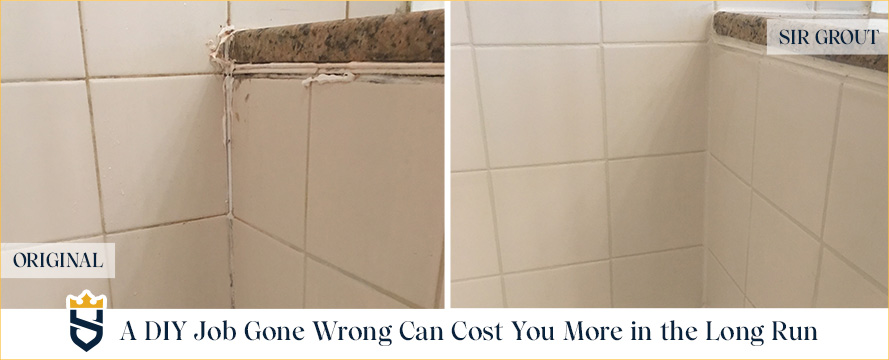 How to Remove Old Grout
Before you can replace old grout, you need to remove the grout that's already in place. For small areas, you can do this manually with a triangular grout removal tool.
For larger areas, you will need an oscillating multi-tool with a grout removal attachment. Be sure to use eye protection to avoid grout chips in your eyes.
Always use duct tape to protect the edges of the tiles as you remove the grout. Duct tape is a barrier that prevents damage to the tiles. Once you've applied duct tape, you can start removing the old grout.
Do this in small sections. Always avoid pointing your grout removal tool at the edges of the tile, and if you use a power tool, always start at the lowest setting and determine if that will do the job.
The goal is to use the lowest setting that accomplishes the task. This can be slow and tedious work, so patience is essential. When working in a shower, work close to intersections.
Make sure the edge of the tool is flush with the vertical tile and runs parallel to the grout that needs to be removed.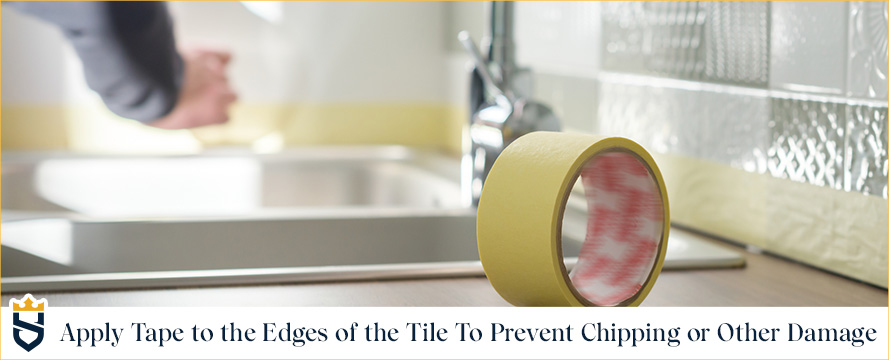 You typically won't need to remove all of the old grout to replace it with new grout. The target for removal is half the thickness of your grout. In cases where there is severe black mold damage, you will need to remove as much of the grout as possible.
Once the grout has been removed and the area cleaned, you can begin applying new grout right away. If you are not an expert, something may go wrong and end up costing you more, another reason
why hiring a professional to regrout your tile
is always a better choice.
Can Grout Be Replaced and Re-Colored?
Yes, you can re-color grout. In fact, many people replace their grout not because it is old and stained, but because they want to change its color to better match the tile installation.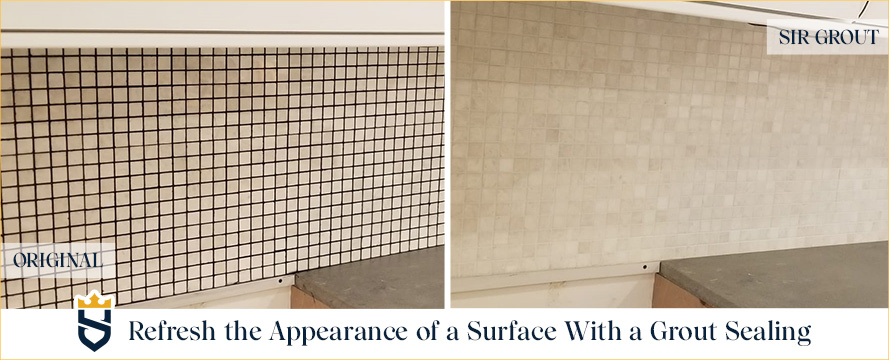 Something as simple as changing the color of your grout can give a room a completely new look. You can re-color grout in a couple of ways. One way is to completely replace your old grout.
If your current grout is full of black mold or is crumbling and breaking away, you might be better off having it completely replaced, changing the color of the grout you use when you apply the new grout.
If your grout isn't cracked, peeling, and disintegrating, you may be able to refresh the current color of the grout with a grout deep cleaning service. This might be enough to make the current color more acceptable than you thought.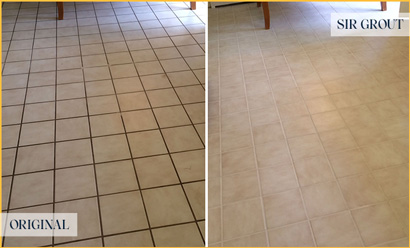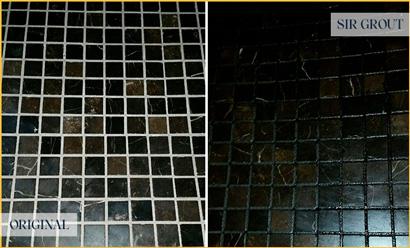 At Sir Grout, we have a better way to change the color of your grout while giving it a proper sealing at the same time. Our proprietary product ColorSeal comes in a variety of colors, making it easy to change the color of your current grout without re-grouting.
The best part is, ColorSeal doesn't just change the color of the grout, it provides a layer of protection with its powerful sealing properties. ColorSeal keeps your new grout protected from stains, dirt, and other grime for many years to come. It's the easiest way to re-color grout.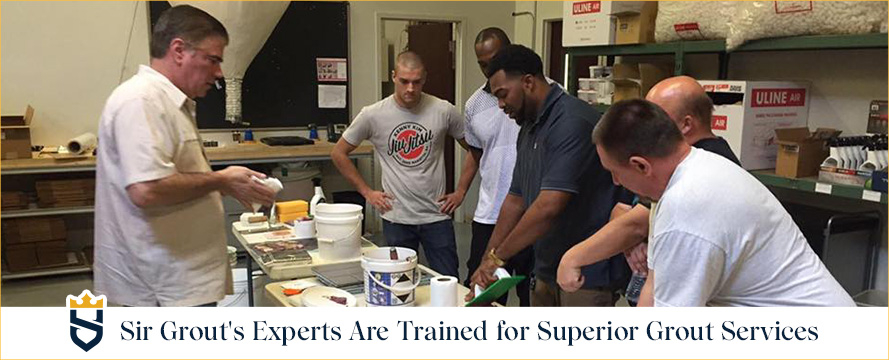 As a leader in the hard surface restoration industry, Sir Grout brings you the best re-grouting services available to keep your tile and grout in the best shape possible.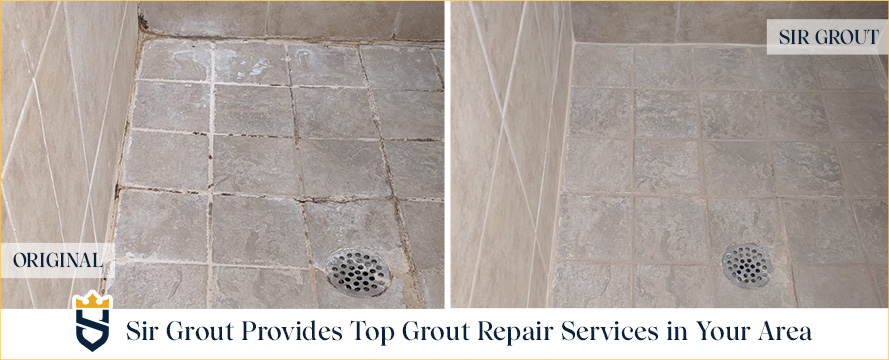 Our qualified technicians are trained and ready to help. Our superior products and our advanced methods allow us to offer tile and grout services, stone services,
high durability coatings
, no sanding wood floor restoration, and regular maintenance programs to help you keep your surfaces looking as good as new.
Sir Grout provides residential and
commercial services
in more than 40
locations
in the U.S., so there's a good chance you can find a Sir Grout near you.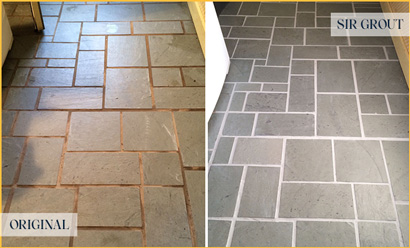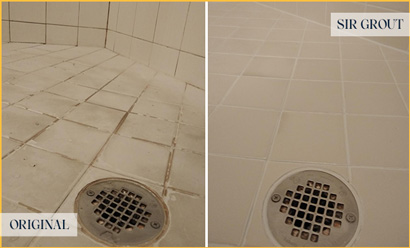 When you need hard surface restoration experts, give us a call at
(866) 476-8863
or click on the "Schedule a Free Quote" button on our website. We offer in-home/office consultations and can help you find the Sir Grout services you need.