Welcome to the Regrouting category for the Sir Grout Blog. Here you'll find blog posts related to stone and tile surfaces that we've restored. See the amazing transformations with the included before and after pictures. Feel free to share and leave your comments.
Published August 21, 2018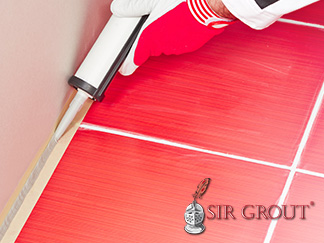 What Is the Difference Between Grout and Caulk?
Most people do not know the difference between grout and caulk and some of them even think it is the same thing and use these terms interchangeably. When starting a new caulking project we are often asked: "what is the difference between grout and caulk?"
READ MORE
Published October 11, 2016
How to Rescue a Shabby Jacuzzi with a Grout Sealing Service
Today, life is filled with traffic, pollution, noise, responsibilities, and long work hours. So, keeping up with daily activities can be very stressful. Therefore, looking for ways to relax is imperative to have a healthy life.
READ MORE