Common Problems with Marble Surfaces and How a Honing and Polishing Can Solve Them
May 29, 2022
Stone surfaces have always been a great option to add elegance and style to homes. Marble is especially popular among homeowners thanks to its durability and beautiful patterns.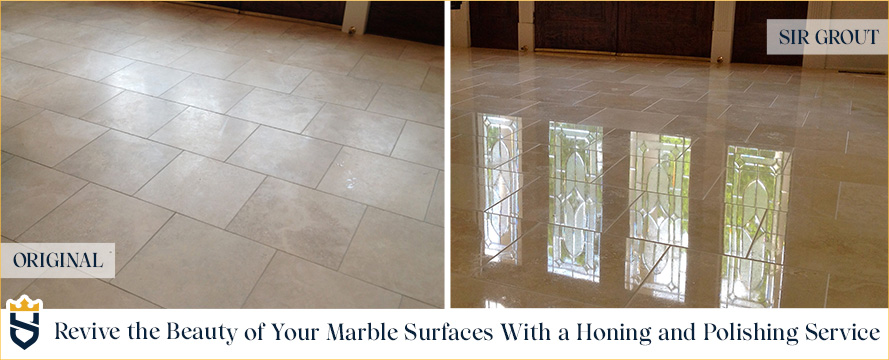 This gorgeous stone can come in a myriad of colors with characteristic veining. Additionally, homeowners can choose the most convenient kind of finish for their home – tumbled, honed, or polished.
Even though marble can revamp the appearance of a home, it can show signs of deterioration as time goes by. Fortunately, these signs are reversible. You can always revive the beauty of your natural stone surface just by getting a professional
marble honing and polishing
service.
We've all seen those marble surfaces that look dull and have scratches, stains, and water marks. These signs of damage can have various causes:
Porosity: Marble is prone to staining due to its porous composition. Just as any other stone, marble has small pores in its surface that allow the permeation of liquids.

This seepage can especially occur in marble surfaces with a honed and tumbled finish, as they are more porous than those with a high polish finish, which causes them to stain more easily.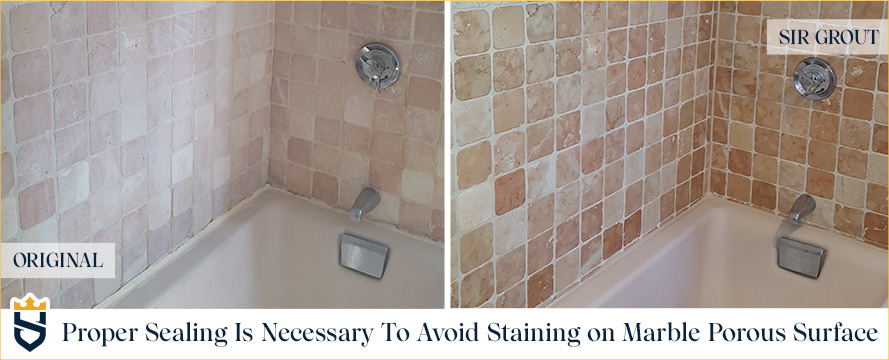 Exposure to acids: There are many acidic substances in a home, and they are all harmful to marble, especially on countertops, which are highly exposed to these acids. Whether they come from commercial cleaners, homemade cleaning solutions (such as those with vinegar), fruits, or drinks, your marble surfaces are very susceptible to them, as they cause a chemical reaction with the calcium carbonate in the stone, dissolving marble and leaving an etch mark.
Incorrect maintenance methods and products: It is a given that homeowners want to keep their homes in a perfect state with the best appearance possible. However, most people tend to use incorrect cleaning techniques and products, such as soap-based cleaners, which leave a film behind that attracts dirt to the surface.

Another unwise choice is to use products that promise to clean and make your floors shiny at the same time, like Mop & Glo. This kind of product leaves a shiny coat at first. However, it peels off quickly, leaving an unpleasant look behind. Also, cleaning frequency plays an important role in the maintenance of marble surfaces. Walking on a dusty marble surface may scratch the stone.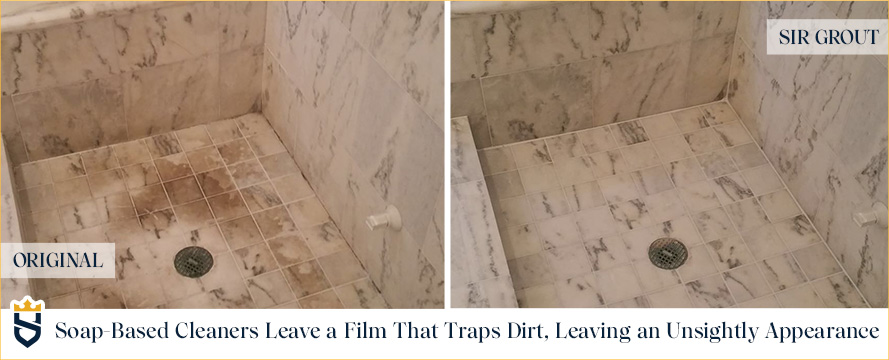 Exposure to moisture: As mentioned before, marble is a porous stone, and when it is exposed to moisture, a powdery or chalky residue can appear. This unappealing residue is called efflorescence and is caused by the migration of soluble salts in the stone to the surface.

It is worth mentioning that shower surfaces and vanity tops are very likely to present this kind of residue, as they are in damp spaces. These salts can also come from unsealed grout lines or from exposure to certain weather conditions.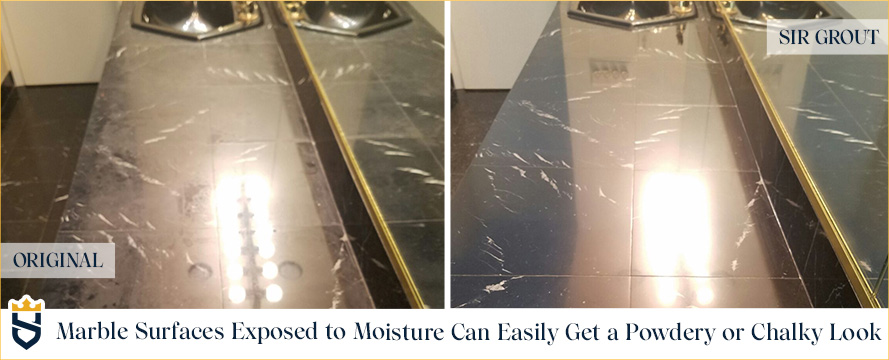 It is necessary to identify the signs of wear and tear on your marble surfaces ahead of time to take action as soon as possible. Getting a
stone cleaning and sealing
service is another great option to take care of your marble surfaces.
Highly trained technicians will let you know the benefits of stone cleaning. This process involves the use of a high-speed scrubber and stone-safe, soap-free cleaning products, and in some cases vapor steam cleaning to remove embedded dirt.
Moreover, it is imperative to seal the stone surface. This step is the last in stone surface restoration. After having honed and polished the stone, and the desired finish has been achieved, the experts know that using a high-quality sealer on the stone is crucial to protect the surface, whether it is indoors or outdoors. This process will create a shield against water- and oil-based spills, as well as dirt, preventing further damage.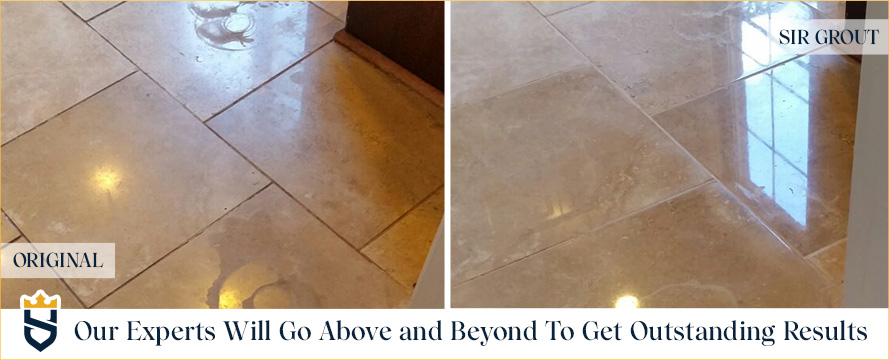 If you want to revamp your home's surfaces, a hard surface restoration service is the best solution for you. At Sir Grout, we offer a professionally trained staff, who is ready to provide you with the best services at a fair price. For more information, click on the "Schedule a Free Quote" button on this page or call us at
(866) 476-8863
. We will gladly assist you.