Welcome to the ColorSeal category for the Sir Grout Blog. Here you'll find blog posts related to ColorSeal that we've performed on grout. See the amazing transformations with the included before and after pictures. Feel free to share and leave your comments.
Published April 13, 2021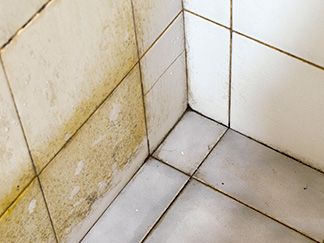 Can Grout Get Moldy?
Mold grows in warm, damp areas where there is little to no circulation in the air. Tiles and grout are especially susceptible to the formation of mold, especially in bathrooms, kitchens, and anywhere that supports the conditions we mentioned. Proper grout sealing and maintenance are the best way to prevent issues with mold.
READ MORE