How to Choose the Right Grout Color for Your Tile Floors
October 13, 2015
The function of grout not only plays an important role in protecting the edges of your tile from becoming cracked or damaged, but also makes a great impact on the overall finished appearance of your tile floors. Therefore, in addition to choosing the right tile size, color, and shape for one or more rooms in your home, it is also important to consider what grout color would be the best choice for your flooring design. If you're thinking about adding new tile and grout, or
recoloring grout
, there are a few easy ways to simplify what seems like a big design decision. There are three basic categories of grout color that can help homeowners make the best decision for their flooring project: matching or blending grout, neutral grout, or contrasting grout.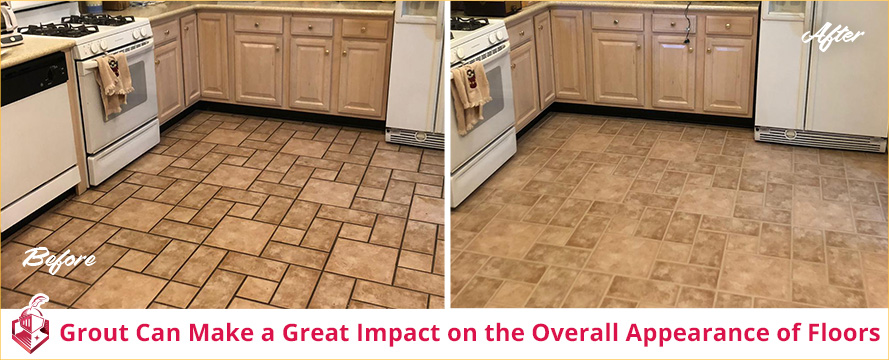 Blending Grout
If you want your tile floors to become the main focal point of the room, then you should consider blending or matching the grout color to the base color of the tile. Many homeowners who install marble, travertine, or other natural stone tiles would typically choose to match the grout color to the base color of the tile. This helps the pattern, details, tonal inflections, and color of your natural stone tiles stand out beautifully. Take a look at how the base color of the stone brings out the natural deviations in this earthy stone floor.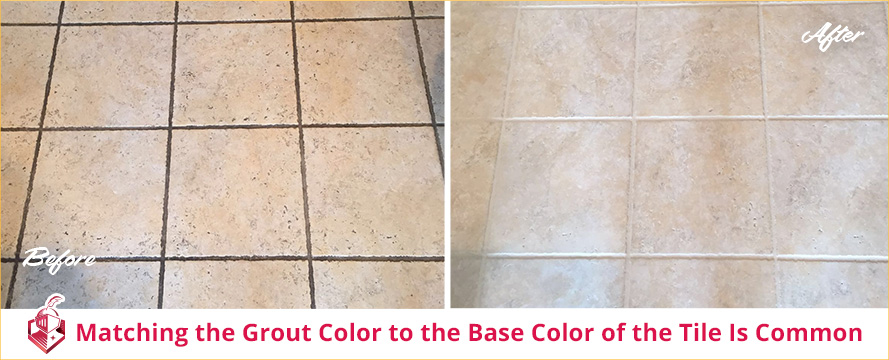 Neutral Grout
For homeowners who are one day interested in selling their home and choose to remodel certain rooms to help potentially increase the resale value, then using neutral grout colors can be the safest route. Neutral colors such as gray, beige, or brown can be used to compliment all types of tiles and help your floors appear more consistent and uniform. For inspiration, check out this calm expanse of gray-on-gray that achieves an exclusive and bold look!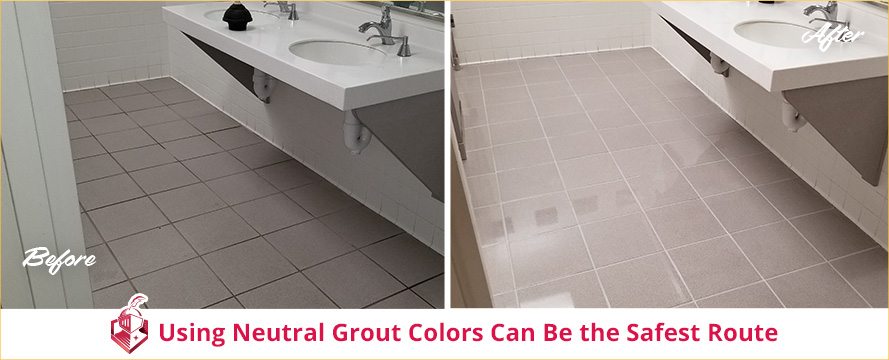 Contrasting Grout
If you want each individual tile to stand out and the lines of the grout to complement the overall design, then you would use contrasting grout colors. Contrasting grout color would help to make the floor design such as geometric tile layouts and patterns stand out. For example, using a contrasting grout color with a plain, simple tile helps the overall design come to life, such as the contemporary look of classic white subway tiles with dark gray grout. Take a look at the impressive way that white grout and white tile blend together, while the white and black contrasting grout/tile really pops!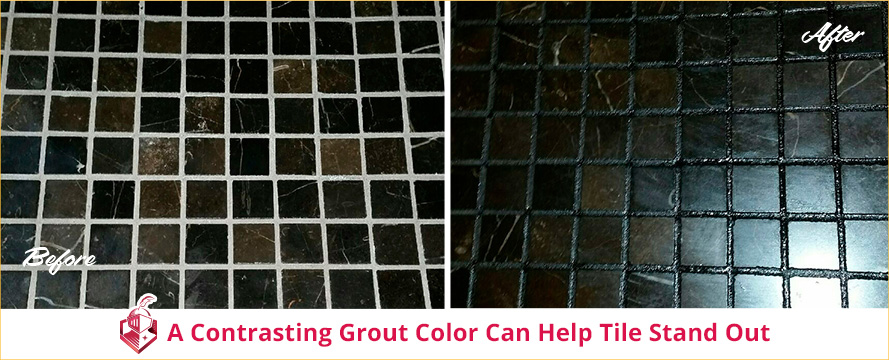 Light Vs. Dark Grout Colors
Both light and dark grout colors have their pros and cons. For example, dark grout color can hide stains, discolorations, and dirt better than lighter grout, but can fade over time from direct sunlight and the use of improper cleaners. You still have the option of sealing lighter grout colors to protect your grout from becoming stained and dirty, which should be considered in high-traffic areas. Sealing your grout can also help protect your flooring against mold and mildew. Neutral grout colors may not be as eye-catching as dark or light options, but they would not fade as easily as darker colors, and they are still easy to maintain.
Testing Your Tile and Grout Selection
If you are ready to start making some choices on your grout color, but you are not completely sure about what to select, consider following some helpful tips. Try installing some tile on a piece of plywood or other solid flat surface. Select up to four different shades of grout samples that you have in mind and place one on each side of the tile. Allow the grout to cure properly before making a decision on which color that you want to choose. Since grout can take several days and sometimes weeks to fully cure, make sure you give it enough time to dry completely before making a final decision.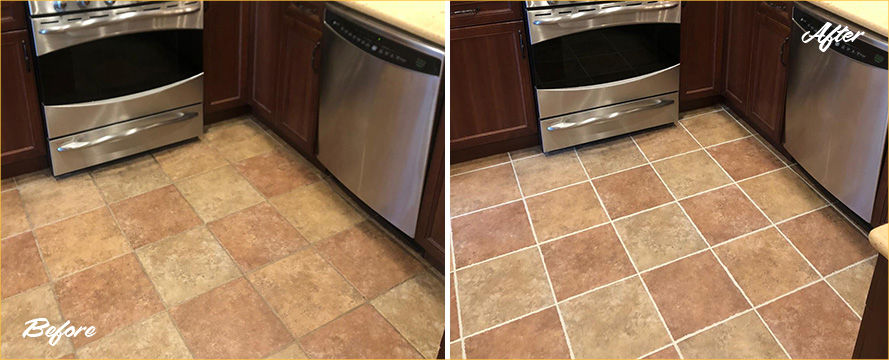 When using several shades of grout sticks, also keep in mind that the samples will typically appear lighter when it dries than the initial time you first applied the grout. Therefore, if you want your grout to blend, make sure to select a slighter darker grout color. Be sure also to view your grout and tile samples in different types of lighting. For example, grout will look different in a room lighted with fluorescent, incandescent, natural, or LED lighting. Also, similar to keeping a few extra tiles aside in case of making repairs in the future, be sure to always place a small amount of unmixed grout aside as well so you can match the original grout color installed.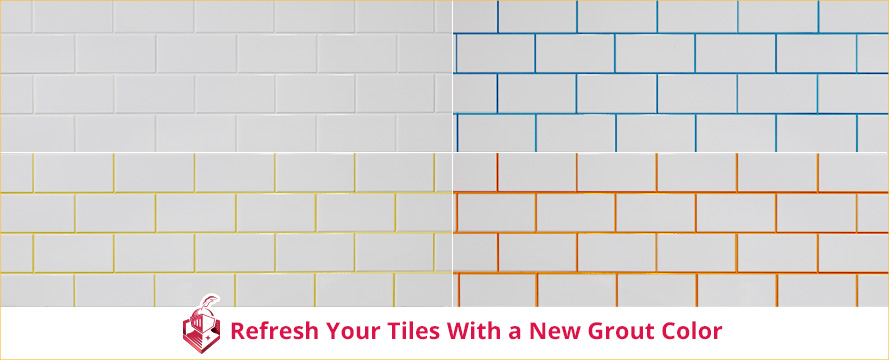 Tired of looking at the same old grout in your home? Don't remodel or re-grout your tile floor. There's a much easier way to change the color to refresh your look. In just a day, and for a fraction of the price of a remodel, Sir Grout can apply ColorSeal to your grout and change the color to a light, neutral, or dark shade to create a whole new look for your floors. Call Sir Grout today at
(866) 476-8863
or fill out the form below to schedule a free evaluation!