How To Fix Holes in Shower Grout
June 28, 2023
What Causes Damage to the Shower's Grout?
Holes in your
shower grout
can develop over time, especially when it hasn't been properly sealed or it's been neglected for years.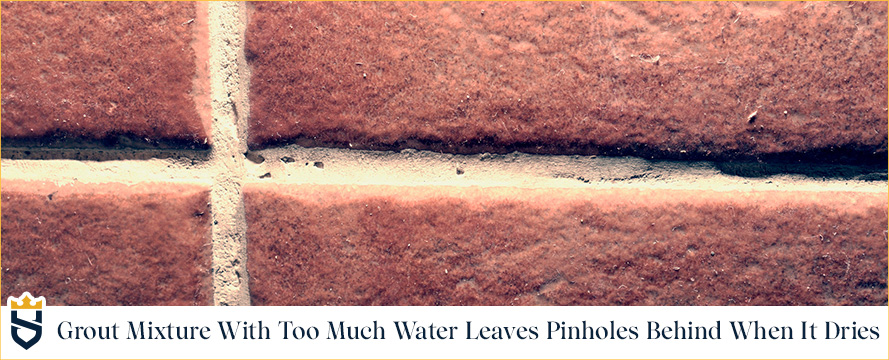 The moisture in the shower is the main culprit that causes the issue. Moisture can be grout's worst enemy, causing it to degrade until it begins to form tiny holes or even crack and crumble away. It can also cause the build-up of black mold, a big problem that can lead to health issues.
Another cause of grout damage, not only in the shower but in other areas, is time.
Your house settles over time, which causes it to shift, leaving the grout broken in places. Damage can also occur if the original grout used was too runny (too much water added). As the grout dried, some of it evaporated, leaving behind little pinholes.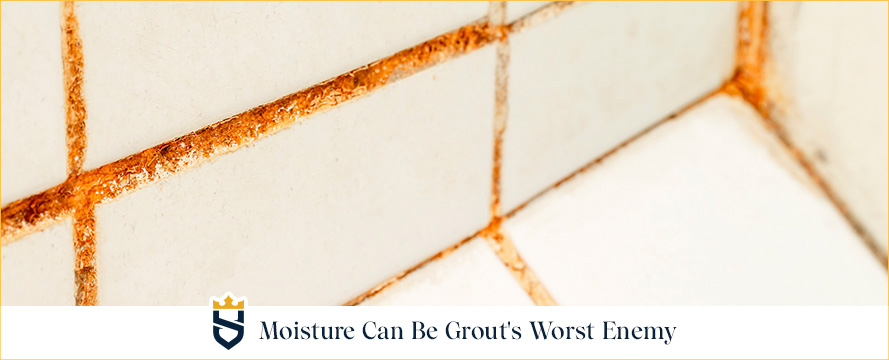 Fortunately, the holes in the shower's grout can be repaired. If the grout is in poor condition, you may need to replace it completely, but if the grout is in overall good condition, fixing the holes might be sufficient.
One thing is certain: the holes in your shower grout should not be left unattended. Holes in shower grout can cause leaking, which may lead to structural issues behind the shower wall. That would require extensive repairs that are costly. All of this can be prevented by fixing holes in the shower grout as soon as you see them appear.
How Do You Fix Holes in Shower Grout?
Fixing grout holes in the shower can be done easily if they are small enough. Some people even fix it themselves. For pinholes, you can simply dampen the grout and push new grout into the holes to do a quick patch. This method only works for small pinholes.
Larger holes can mean more damage to the surrounding grout area. To fix larger grout holes in the shower, you need to dig out the old grout and replace it with new grout. This is where it can get tricky, depending on how much of the grout you need to remove and regrout.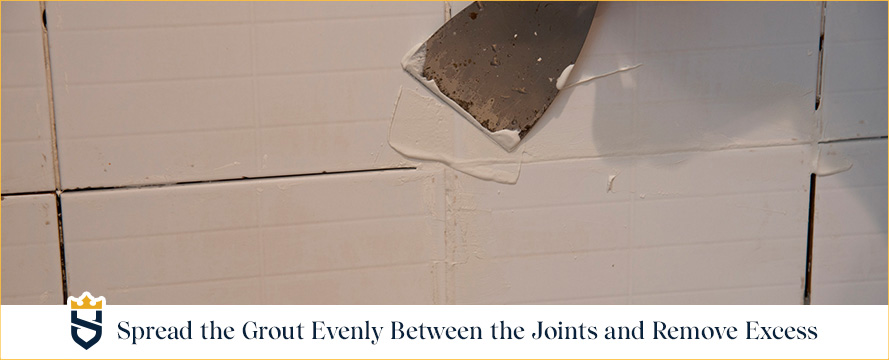 Dig the old grout out from between the tiles using a sharp object like an angled blade with serrated edges (use caution). Carefully remove the grout around the hole without cutting into the tiles.


Make sure to remove all the grout dust from the area before you begin working.


Use a grout float (it's a foam rubber pad tool that looks like a trowel) to add grout to the area where you have removed the original grout. Press the float onto the tiles at a 45-degree angle, spreading the grout mixture evenly between the joints. Make sure you have good coverage by going over the area in all directions.


Remove excess grout and then let the new grout set according to instructions (typically 24-72 hours).


Apply new caulking to the corners of the shower. Chances are good the shower's caulk needs to be touched up if your grout is deteriorating. Even if the caulk looks good on the surface, there may be some mold or fungi growth from all of the moisture content. It's best to strip the old caulk out and apply new shower caulk.


Wipe the area with a damp sponge, then allow the grout to cure for 24 hours.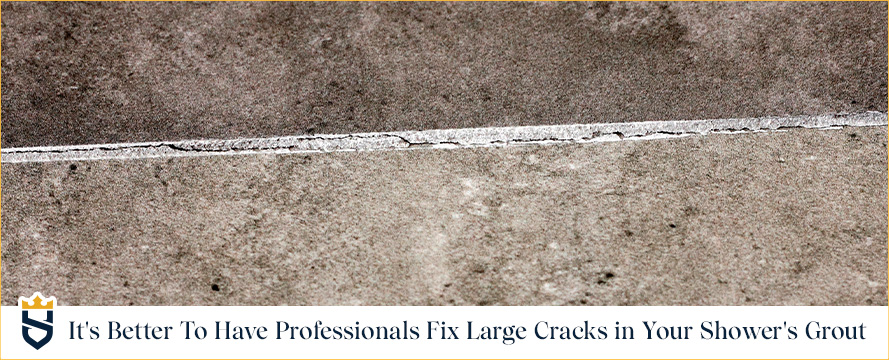 This is a bit more work than it is when you are fixing pinholes, but that's because larger holes can mean the surrounding grout is weak and has lost its integrity. In fact, the reason you might want to consider professional help when you have large holes or cracks in your grout is to ensure there isn't more damage there than you can see.
Unless you know exactly what you're doing, you can't be certain there isn't more damage.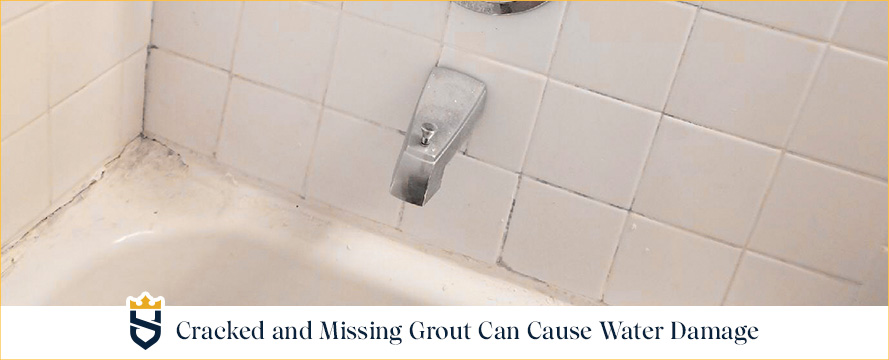 If there is more going on than meets the eye, filling the holes is just like putting a bandage on. The "wound" is still there.
Calling in professionals who can assess the situation properly and suggest more than a quick fix can greatly improve the lifespan of the grout you already have and prevent you from having to undergo major repairs down the line. In our article "
Can Grout Be Replaced?
" you can learn more about replacing grout.
Shower Grout Repair and Restoration Professionals
Sir Grout is the leader in hard surface restoration. We can repair or replace cracked grout and clean up the damage left behind by the holes in your grout.
More importantly, we are able to take a deep dive behind the shower to find out if there is any damage you might not be seeing. We'll be able to fix it to prevent further and more severe structural damage to your shower.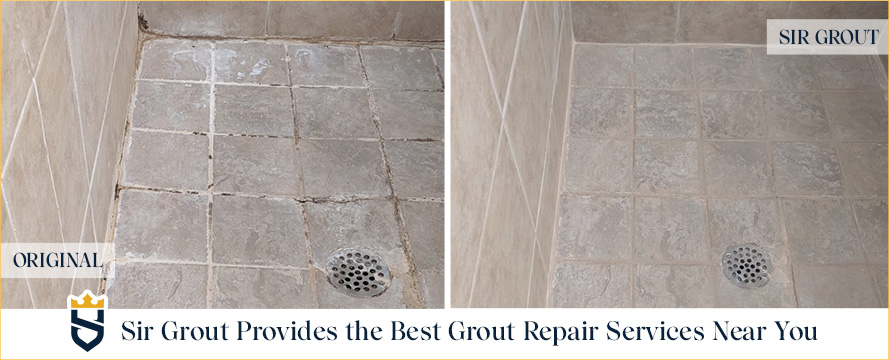 You don't even need to wait for breakage to appear before you give us a call.
Preventive maintenance can save you from costly repairs down the line. Sir Grout can safely remove years of dirt and grime build-up on your tile and grout, making it look like new again.
We can recolor your grout, seal it, and make sure there aren't any issues that will cause major problems for you to worry about in the future.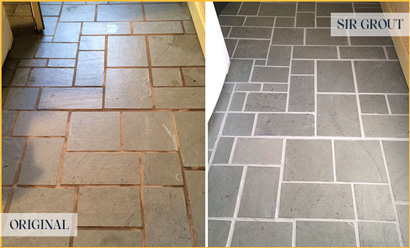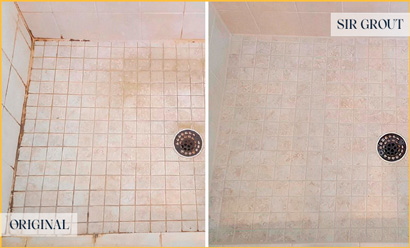 If you're experiencing issues with the grout in your shower and want to prevent costly repairs later, call Sir Grout today at
(866) 476-8863
. We will set you up with a free in-home evaluation of the problem. With a Sir Grout evaluation, you can be sure you know the full extent of your shower's grout issues.
Don't let another company talk you into work that doesn't need to be done, and don't overlook something that needs to be done. Enjoy the confidence a Sir Grout professional assessment can give you.