Mold in Your Shower? It's Time to Act
November 05, 2014
Mold growth in showers is a bigger problem than many people realize. Not only is it an issue from an aesthetic perspective, but it could also be making you sick. How can you solve this problem and prevent it from recurring in the future? We have a few suggestions for you.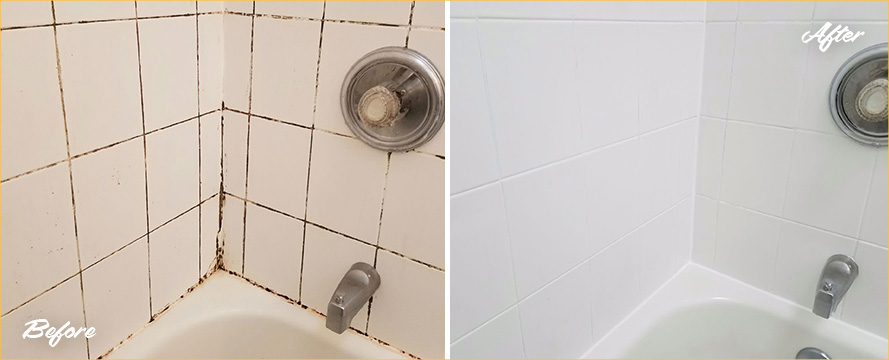 First of All, What Causes Bathroom Mold?
The main components needed by mold for it to proliferate are mold spores, darkness, oxygen, moisture, and a food source. Humid areas are the most common places for mold to grow, and when you take a hot shower you create this exact environment. The shower water creates the heat and moisture that create the humidity, and both the oils from your body as well as soap scum act as a food source for the mold spores. For this reason, bathrooms, especially showers, are the most typical place to discover mold in your home.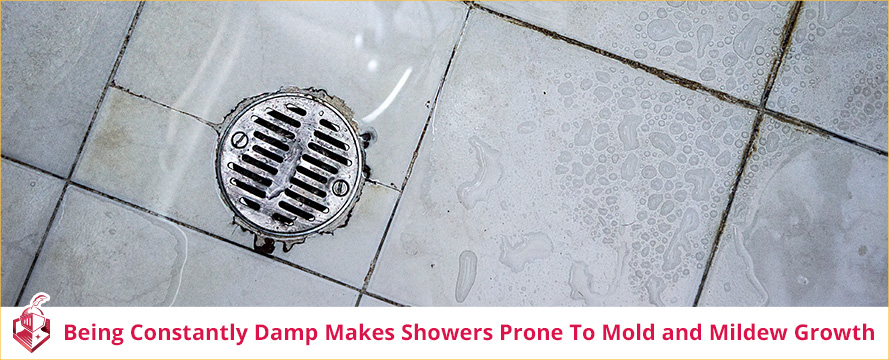 Why You Should Be Worried About Mold in Your Shower
Mold can potentially be dangerous and can cause a variety of adverse health effects. For example, itchy eyes, sneezing, coughing, allergic reactions, asthma attacks, headaches, and lung damage can all be the result of having a mold problem in your shower. Realize that because showering is part of your daily routine, you are exposing yourself to these potential health issues every day, and the longer that you allow mold to continue growing in your shower, the worse that these health effects can become. Also, the longer that you leave this problem unattended, the more that the mold will continue to spread to other areas of your bathroom and home. Once mold starts growing, it will continue burgeoning until it is dealt with. If you think that mold is growing in your shower, you need to take action as soon as possible. It is far better and less costly, both financially as well as from a health perspective, to tackle the problem while it is smaller and more contained than waiting until it gets completely out of hand.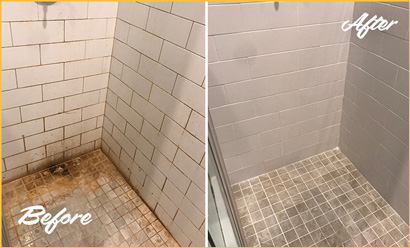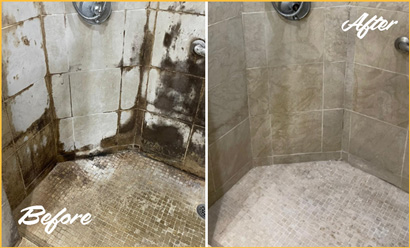 How to Remove Mold and Prevent Future Mold Growth
There are many methods that can be used to try to prevent mold from growing in your bathroom. Cleaning the walls and floor with a mold-inhibiting cleanser, such as vinegar, can help. Wiping down the entire shower with an anti-fungal solution can also help. Because moisture aides in the spread of mold, it is a good idea to dry wet surfaces before leaving the bathroom. Routinely washing your shower curtain can assist in the reduction of mold growth because this is one place where mold spores can be found. Similarly, shower sponges and loofahs can contain mold spores, so these should both be replaced regularly.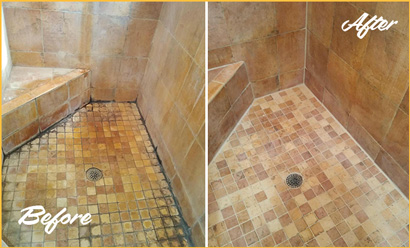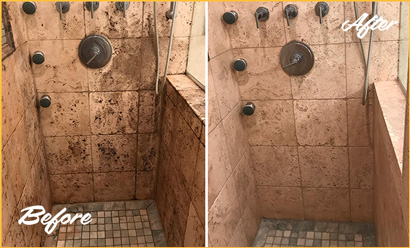 It's important to note that many methods for getting rid of mold involve using cleansers that are abrasive. While this temporarily helps to fix the problem, it ultimately wears down the surface, which makes the surface more susceptible to even more mold growth in the near future. Luckily, a better solution exists.
The Sir Grout Solution
Sir Grout uses portable vapor steamers to attack the mold problem. Steam cleaning, basically, involves using heated water vapor to clean and sanitize an area. The steam used in Sir Grout's mold removal process is 275 degrees. This high temperature annihilates the mold, but does not harm your bathroom surfaces or shower. What's great about this method is that it does not involve simply scrubbing away the mold—it involves both cleaning and killing it at the same time. This steam cleaning method allows for the removal of a vast amount of germs and bacteria, allowing for almost total sanitization. Average cleaning methods don't offer this same thorough level of cleanliness.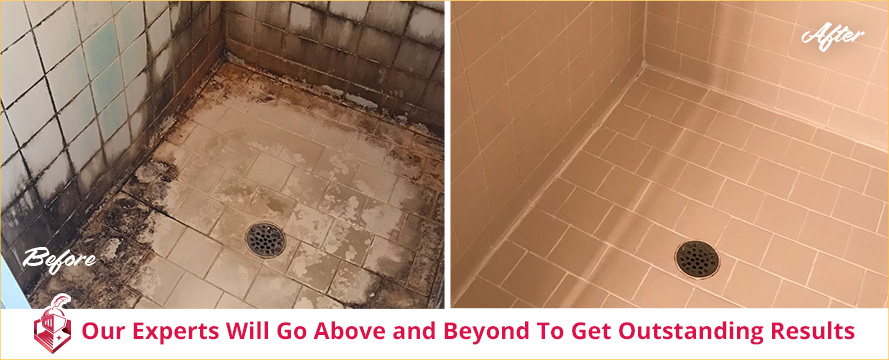 If you are serious about fixing a mold problem in your shower, there is no better method than asking for the help of Sir Grout. Stay tuned for future helpful hints! To see more before and after pictures, visit our
picture gallery
.
If you found this article helpful then let us know in the comments section below. Likewise, feel free to share it using the share options below. Want us to cover another topic of your interest pertaining to hard surface restoration? If so, then like us and follow us on social media, and post to any of our social media profiles the topic you'd like us to discuss:
Facebook Sir Grout
,
Instagram @sirgrout
, and
Twitter @SirGrout
.