Sir Grout Showcases the Importance of Avoiding Harsh Chemicals When Cleaning Stone Showers
January 04, 2022
We are fighting a constant battle against time everything ages, from our automobiles to the food in our refrigerator. Even something as seemingly timeless as travertine stone can fall victim to time and weathering.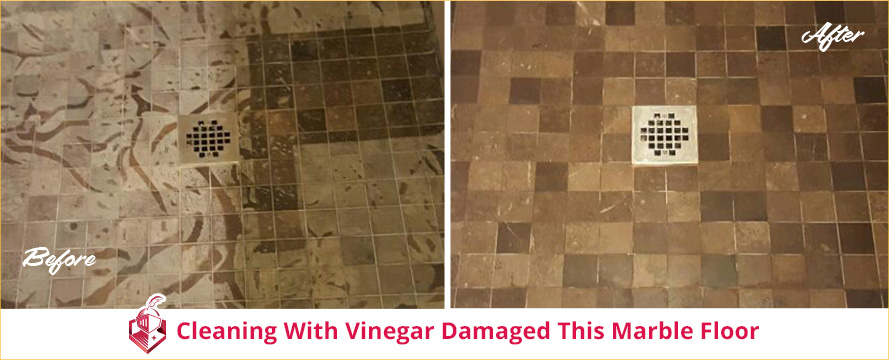 For those who do not think a little water can do much to tough stone, visiting the Grand Canyon can quickly dissuade them from that opinion. If water can carve nearly a mile-deep canyon out of solid rock, it can do the same in your travertine shower.
This customer's shower is no exception. Before undergoing the Sir Grout
travertine honing and polishing
treatment, want to showcase exactly what happens to your stone tiles when exposed to water and other weathering materials for years and years.
There are several examples of time taking a toll on this travertine shower. Right away, there is clear evidence of sub-efflorescence in several places on the shower's tile floor.
Sub-efflorescence is a process during which water permeates through the top layer of stone, damages it, and leaves salt deposits on the surface and sub-surface of the stone. All water, even fresh water, carries a minuscule amount of salt with it, and over time, even fresh water can deposit salt in places it comes in constant contact with.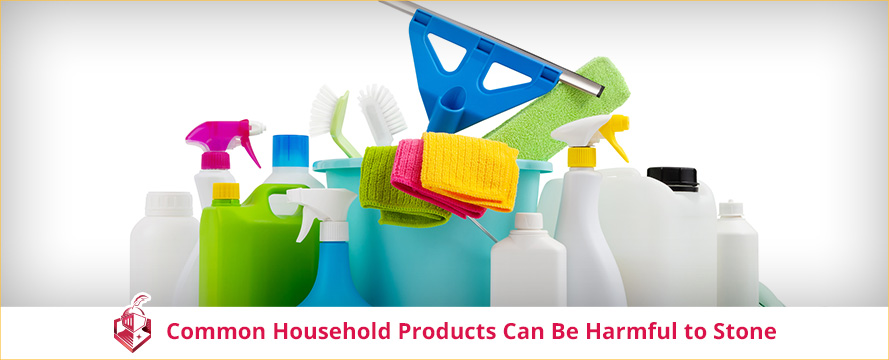 This particular customer does take steps to mitigate the damages time, water, and weathering does to the travertine shower.
There is clear evidence that the shower has been previously bleached with caustic chemicals: bleach from cleaning products or maybe vinegar and water.
Although bleach is very effective at breaking down soap scum and mildew, bleach breaks down stone on a microscopic level, damaging it further after the damage has already been done by shower water and soap.
On the travertine tiled walls of the shower, there are red markings in several places -- clear evidence of rust. The shower head has sizeable calcium buildup -- calcium buildup in shower heads typically causes loss of water pressure, or for water to come out differently than is intended.
Bar soaps are major culprits of soap scum buildup. Residue from bar soap deposits on the stone and combines with moisture and dirt to become a perfect breeding ground for mold and mildew. There is evidence of mold and mildew underneath the shower shelf and in several other places.
Many customers, including the customer whose shower is featured in the video, fight the mildew, calcium, and soap scum buildup with harsh chemicals containing bleach.
Unfortunately, using bleach to clean travertine or other stones previously damaged by hard water and soap scum creates an unfortunate cycle -- the bleach then breaks down the stone, making it easier for water and soap scum to build up and further damage the stone, leading to a need for even more cleaning, which is done again with bleach, repeating the cycle.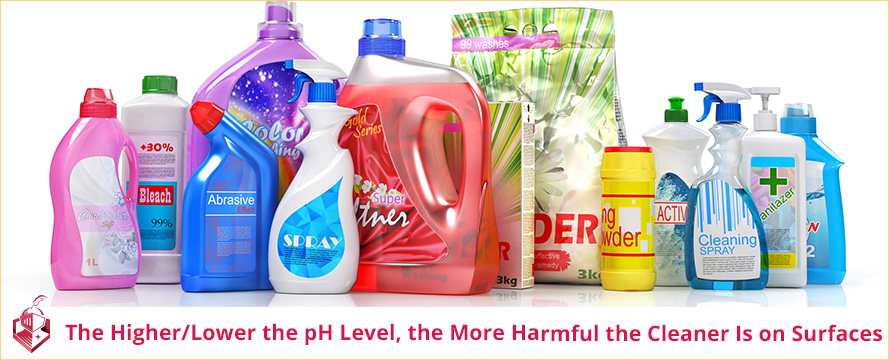 Bleach, is a cleaning agent with a pH of 12. The pH scale goes from 1 to 14. A pH higher than 7 means the chemical is alkaline. A pH of less than 7 means the chemical is acidic. The best tile or stone cleaners have a neutral pH. "Neutral" means that the chemical substance is a "7" on the pH scale.
When calcium stone, such as travertine, reacts with acid, it produces a chemical reaction that breaks down the stone. It eats away tiny parts of the surface, creating dull spots called etches. This damage cannot be undone by cleaning the stone -- it must be honed to take off the damaged layer. Bleach at high concentrations can also harm your stone surface.
To avoid damage to delicate stones such as travertine or marble, avoid cleaners that pack a punch using citric acid or bleach -- a pH of 7 for a cleaning chemical is your ideal friend to keep your travertine both clean, and undamaged.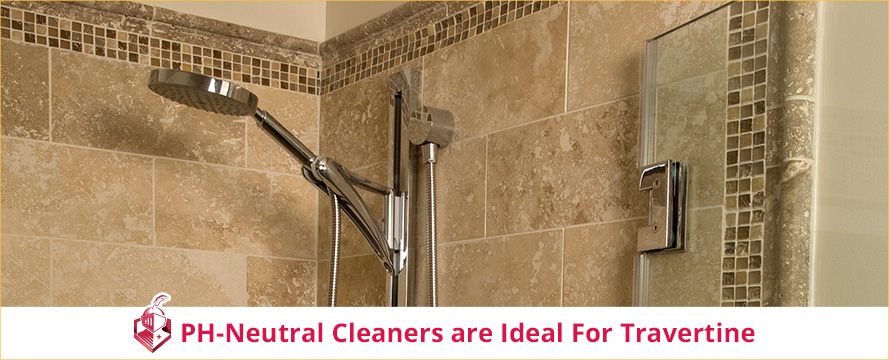 The ceiling of the shower is a great indicator of what the shower can and should look like -- no water, rust or soap scum damage.
Does your shower resemble the one in the video? Break the cycle: call us today at
(866) 476-8863
to resolve your stone damage.