Summer Is Here! A Proper Stone Cleaning and Color Enhancement Can Protect Your Outdoor Stone Surfaces
June 21, 2021
Summer's here and we all want to enjoy our outdoor spaces, which is why it's important to make sure they're properly protected.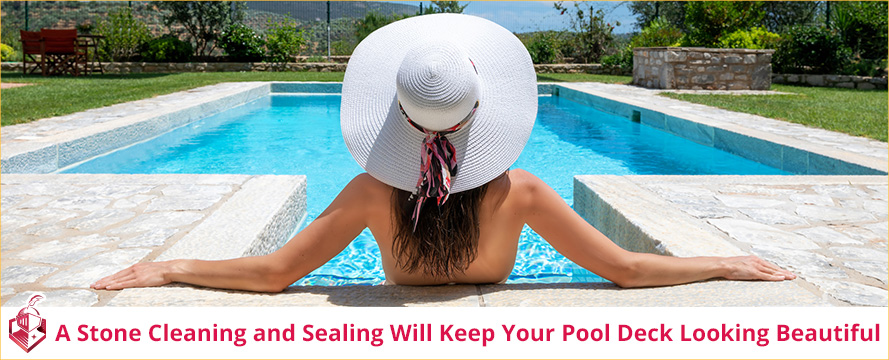 Using stone outdoors beautifully complements pool areas, decks, and patios, but it can require special maintenance to protect it against the negative impact of weather changes. Here at Sir Grout, our
stone cleaning and color enhancement
professionals can help you keep your stone surfaces looking beautiful!
First things first – what is color enhancement? It is an enhancing sealer formulated to darken, highlight and enhance the characteristics of natural stone. Sealing your surfaces will decrease the possibility of anything staining or harming your beautiful stone patio, deck, floor, or countertop.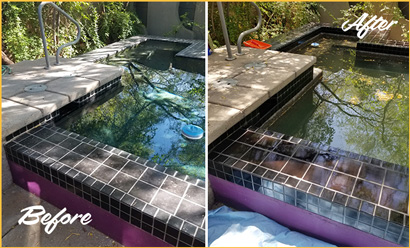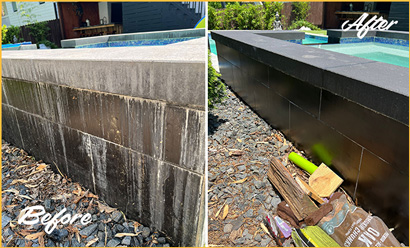 There are two different types of sealers: sealers that lay on top of the surface, usually called topical, coating, or surface sealers, and sealers that get inside the surface, usually called penetrating sealers or sub-surface sealers.
Within those two types, you have four sub-categories: water-based, oil-based, lacquer-based, and solvent-based. The appropriate sealer combined with our color enhancement formula provides the vivid color finish that will make your stone surfaces look their best.
Why Should I Seal My Stone Surface?
Like any investment, your stone surfaces call for the best protection possible. Protected stone is easier to clean and resists staining. Also, with proper maintenance these surfaces can easily last a lifetime.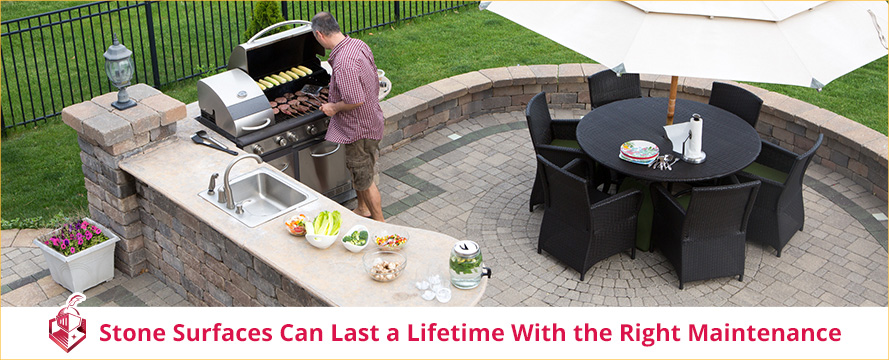 Stone surfaces are usually very damage-resistant, but improper care can ruin their natural beauty. Although we usually think of stone as being hard, it is a porous material that can absorb spills and stains if left untreated.
The weather can also be very damaging to your stone. When considering stone for outdoor countertops, select a durable stone like granite. Some types of stone are softer than others and will be damaged by the rain and the sun. However, a proper stone cleaning and color enhancement job will protect your surfaces from these agents for longer.
There are a variety of man-made and natural materials that create superior pool decks, but those made from stone are usually the most sophisticated pool settings. However, it is important to remember that for stone surfaces to retain their beauty around a pool, they should be treated with a high-quality sealer that can handle weather changes, pool chemicals, and frequent use.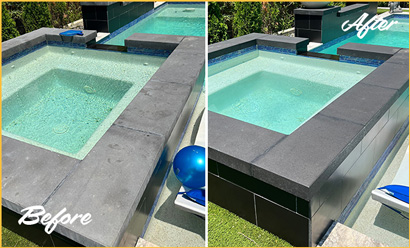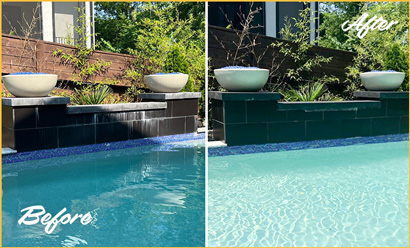 When your stone surfaces remain unsealed – especially the ones that are in close contact with water like pool areas, fountains, front yards, and decks – they become the perfect environment for mold and mildew to grow. Also, the color fades, and as time goes by, the stone will become more and more etched and scratched.
How Often Should I Seal My Stone Floor?
That depends on how the surface in question is used and the environment it's in. For example, how often do you clean your carpet? This may depend on how much traffic the area gets. The same goes for your stone. The only clear answer for this question applies to areas that are regularly in contact with water, like pool areas, fountains, and decks, which should be sealed at least once every year.
Sun exposure deteriorates stone surfaces, and with summer, outdoor activities become very popular. This is the perfect moment to prepare your stone surfaces for a busy time with family and friends. Protection is the first step to have beautiful areas to enjoy the season.
Your stone recovery begins with a stone cleaning service. After your stone is completely clean, a color enhancement brings back the original color of your stone. With oil and water-based stains that adhere to the porous stone completely removed, your stone surfaces will look beautiful and new again.
Besides, the results will last a long time because the formula is UV resistant, making it safe for outdoor environments. It also allows moisture transmission, so it is definitely ideal for your pool area.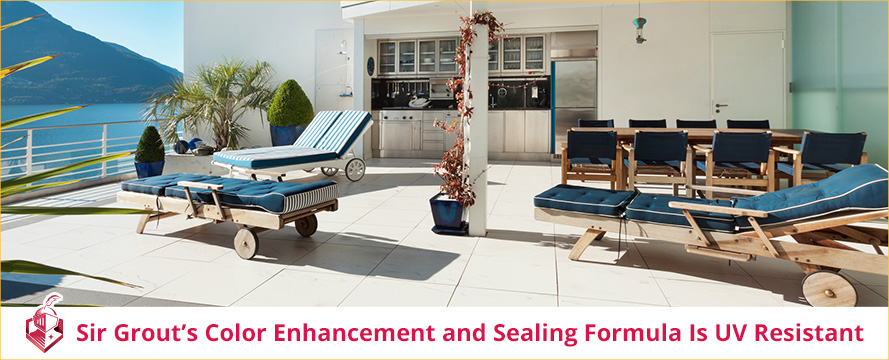 Here at Sir Grout, when it comes to stone care, we believe an ounce of prevention is worth a pound of cure. Regularly maintaining your stone surfaces, including cleaning, sealing, and enhancing the color, will keep them looking beautiful. These processes provide maximum protection and make stone surfaces easier to maintain.
It is very important to seal your stone surfaces. A seal acts as a shield, preventing future stains and dirt buildup. Also, a professional stone cleaning and sealing service can keep your surfaces protected from weather changes.
You can visit our locations section to find a Sir Grout near you. If you have any questions about our services, don't hesitate to give us a call at
(866) 476-8863
.