Water Damage Behind Shower Tiles
February 23, 2022
Moisture that gets behind tiles can cause all sorts of problems.
It can destroy the drywall backing, it can cause rot, and it can cause the tiles to begin to fall off if left too long. Worst-case scenario, water damage behind your tiles can lead to mold problems. Mold can be a serious health risk to your family.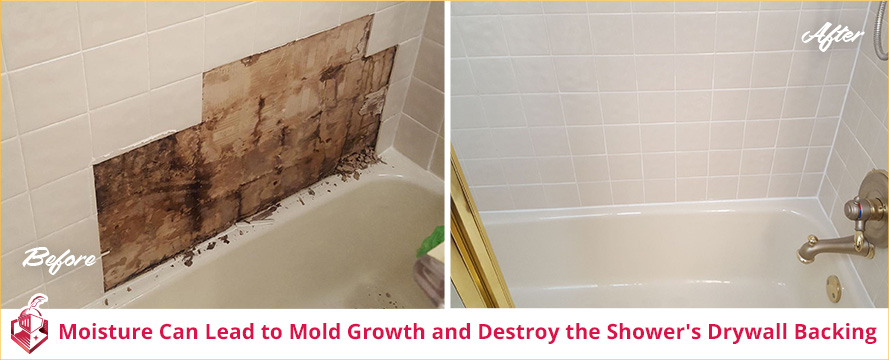 The sooner you identify a problem, the easier it will be to repair it.
The problem is, you may not always know you have water damage behind your tiles until it's well advanced beyond self-repair. In these cases, you may need to have a professional company take care of the problem for you.
Signs of Water Damage Behind Tiles
While you can't always see water damage behind your tiles, there are often little signs you can use to determine something is going on. Excessive water buildup around the tub or shower area is one indication there may be water behind your tiles, which means there is likely damage.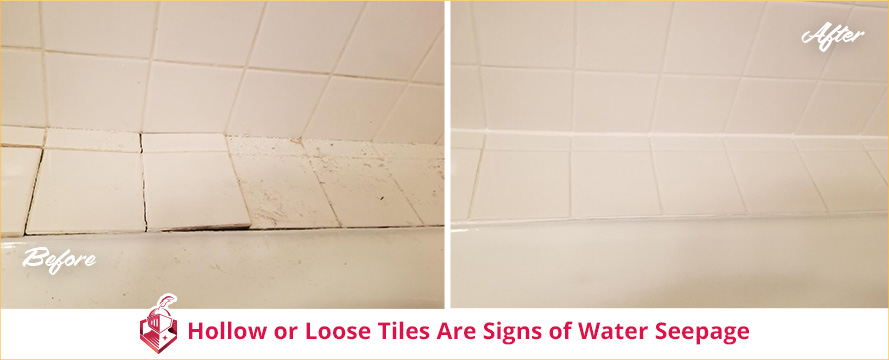 Another indication might be smell.
If you experience dank mildew smells you can't seem to get rid of, there is a chance you might have water damage developing behind your bathroom tiles.
Take a look at the grout lines.
Do you see any cracks or holes? Does the grout appear not to be flush with the tiles anywhere? Cement-based grouts are porous and if they aren't sealed, they can begin to absorb moisture.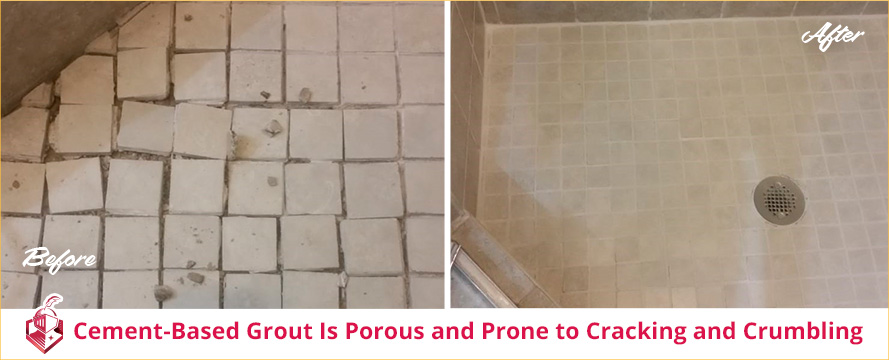 This moisture will eventually build up behind the walls and cause extensive damage. As we mentioned above, you may not notice it right away, and by the time you do, you may already have a lot of damage.
The only way to tell is to remove the tiles in a small area and look at the structure behind the wall.
How to Prevent Water Damage Behind Shower Tiles
The best course of action is to prevent water damage behind your shower tiles from ever happening. To start with, it's always best to use high-quality epoxy grout, especially in places where there will be a lot of moisture.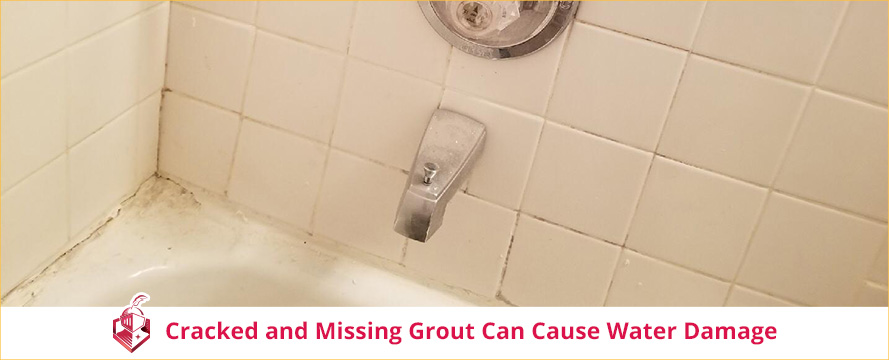 However, if you didn't install the tile and grout yourself, you may not know what kind of grout it is or if it was sealed properly.
If your grout is already damaged by water, you will likely need professionals to come and repair the damage. Suppose your grout is only showing minimal signs of wear.
You can have the affected areas replaced or repaired and sealed properly, then implement a regular maintenance routine to prevent further water damage.
When your walls have water damage, it's super important to have them repaired quickly. That way, you're ensuring the structure's integrity and making sure there is no mold damage.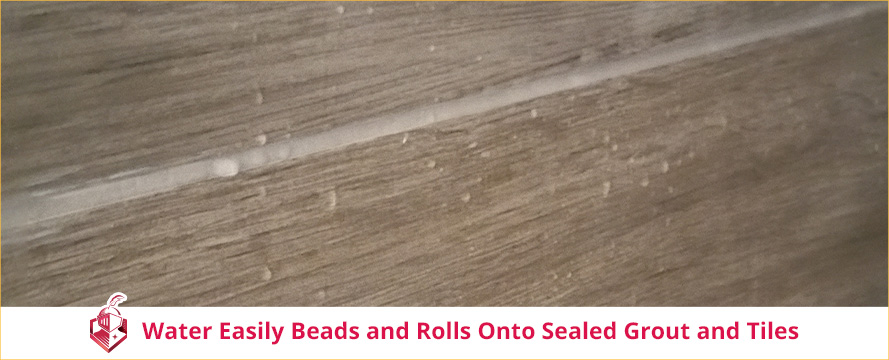 A good maintenance program includes periodically having your grout sealed if you have porous grout. It also includes avoiding acidic cleaners in your cleaning routines. Keeping the bathroom dry can also increase the life of your grout.
Wiping the walls down after a shower and making sure the room is well ventilated can minimize the time moisture sits on your grout, which in turn can help extend the life of the grout and prevent water from seeping behind your tiles.
Sir Grout Can Help
While some people might be capable of doing the job themselves, a lot of homeowners lack the skills needed to do the job.
There are so many reasons for hiring a professional to help you with water damage behind shower tiles. One of the most important reasons is the actual identification of the problem.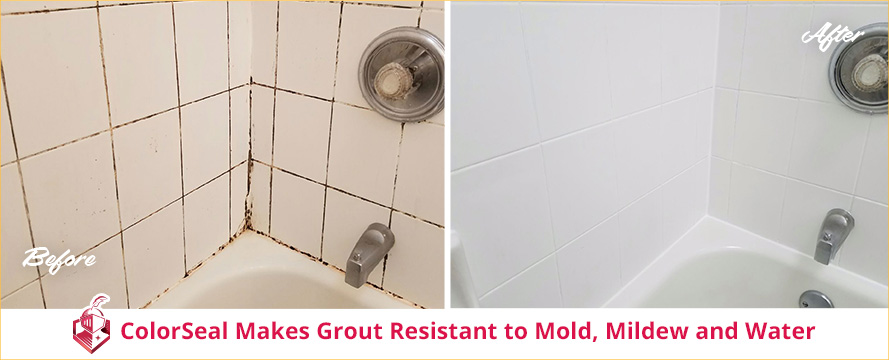 A hard surface restoration professional like Sir Grout can know for sure where the issue is and avoid unnecessary expense by diagnosing the problem correctly.
Another advantage of using a professional is that you can be sure the work is done correctly and that no further problems will arise after the work has been completed.
If there's black mold involved, knowing that a professional process has been used to clean it can give you the peace of mind of knowing it's gone and that your family is safe.
Of course, if you use professionals, you want to make sure you're using a professional hard surface restoration company that has a solid reputation for doing great work.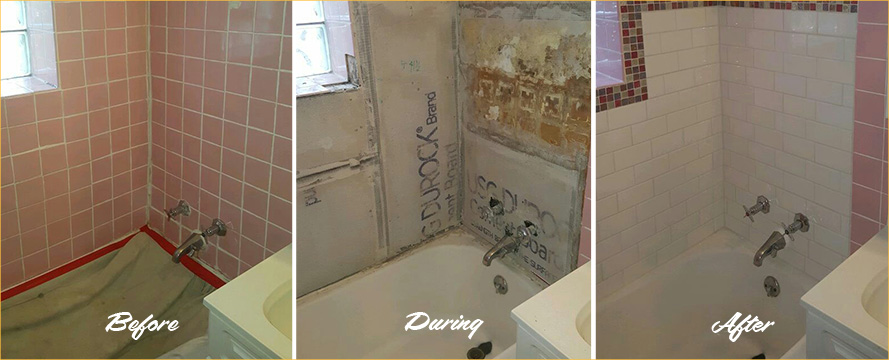 Sir Grout is that company. If you already have water damage behind shower tiles, don't hesitate to contact Sir Grout. We have skilled technicians who can quickly determine if you have water damage behind your shower tiles and how extensive the damage is.
We can determine if there is a presence of mold, and if there is, we have advanced techniques for removing the mold. We can also restore the integrity of your shower wall and tiles. If all you need is to have your grout lines repaired, we can do that for you too.
Sir Grout is the leading hard surface restoration company in the U.S. Whether you need simple repairs and a
grout sealing
job or a complete re-grout, we have the technicians and tools necessary to do the job.
Our technicians can stop water from leaking behind your shower walls and fix any damage that has occurred.
We can also ensure there are no problems with harmful mold and mildew. When our techs finish with the job, they will take the time to teach you the best methods for maintaining your tiles so you can prevent the same issues from occurring again in the future.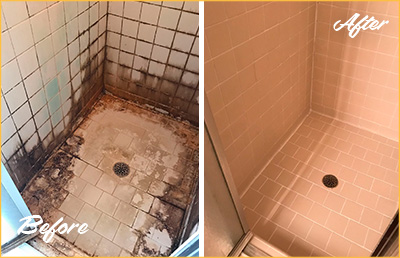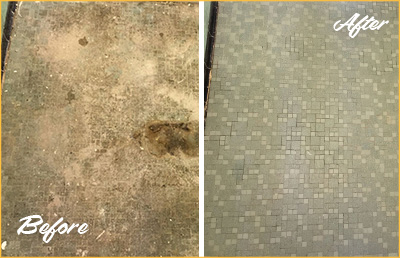 If you are having trouble with leakage around your shower tiles or if you suspect there is already water damage, call Sir Grout at
(866) 476-8863
to set up a free in-home evaluation of the problem.
We can assess the situation and quickly determine the extent of the damage. Our expert in-home consultation will set your mind at ease.
If you found this article helpful then let us know in the comments section below. Likewise, feel free to share it using the share options below. Want us to cover another topic of your interest pertaining to hard surface restoration? If so, then like us and follow us on social media, and post to any of our social media profiles the topic you'd like us to discuss:
Facebook Sir Grout
,
Instagram @sirgrout
, and
Twitter @SirGrout
.