Welcome to the Grout Repair category for the Sir Grout Blog. Here you'll find blog posts related to stone and tile that we've restored. See the amazing transformations with the included before and after pictures. Feel free to share and leave your comments.
Published March 08, 2016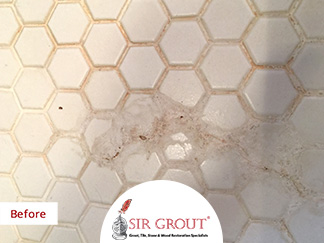 Do You Have Efflorescence in Your Bathroom? Professional Cleaning and Sealing Can Take Care of It
We all know how dangerous water damage can be for a home. So, when you feel that rough texture starts to build up on the tile, don't ignore it. Your home, and at the very least, your expensive stone tiles, are at risk the longer you let it accumulate.
READ MORE